Well, my brothers and sisters. I've got to share some things with you. Thanks to Elaine's groundbreaking personal effort and the foresight of Doors manager Jeffrey Jampol, other people are going out on their own and helping us out. These photos came in from Seattle, San Francisco and Chicago. This is really incredible to see.
These are from Diana, in Chicago: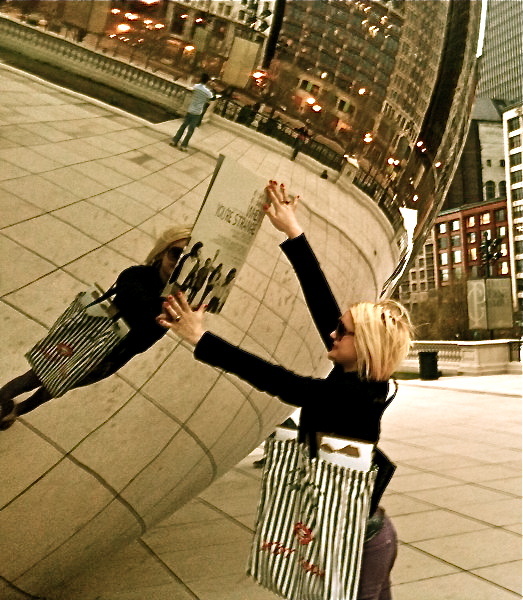 Hangin' posters on Michigan Ave and beyond! Can't wait for Friday! Thank you for the task, I am honored!!!!
Peace,
Diana
And here's what's going on in Seattle thanks to Heather and Andrea: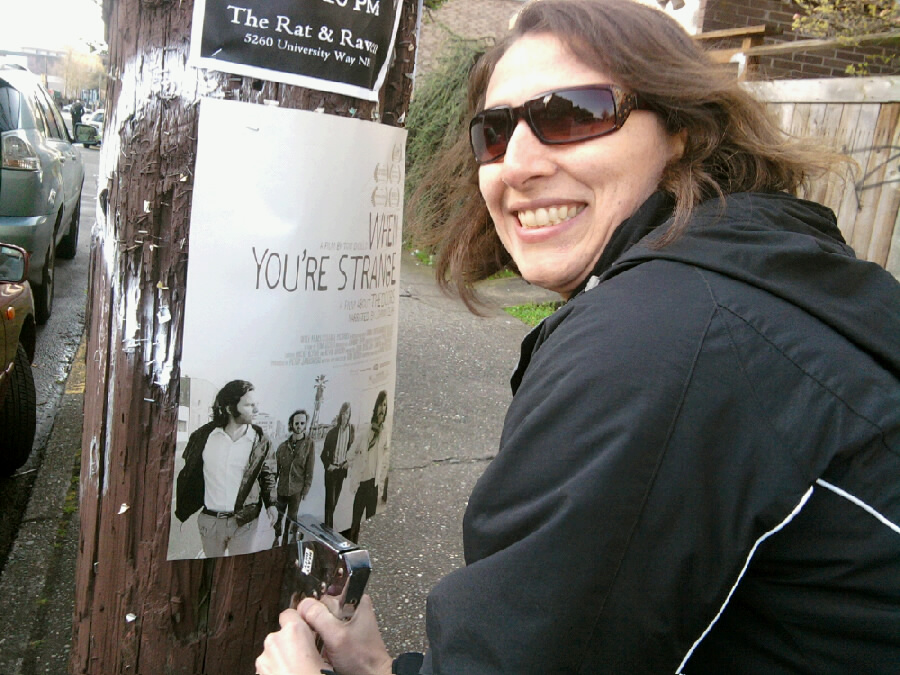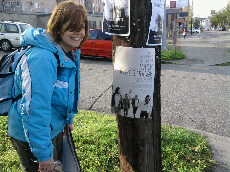 My friend Heather & I distributed the posters about two blocks around the U district in Seattle near the theater. We had more fun than we should have. Will see the flick ASAP. Thanks for the opportunity. Andrea 
And last but not least from Judi in San Francisco who has been hard at work as well: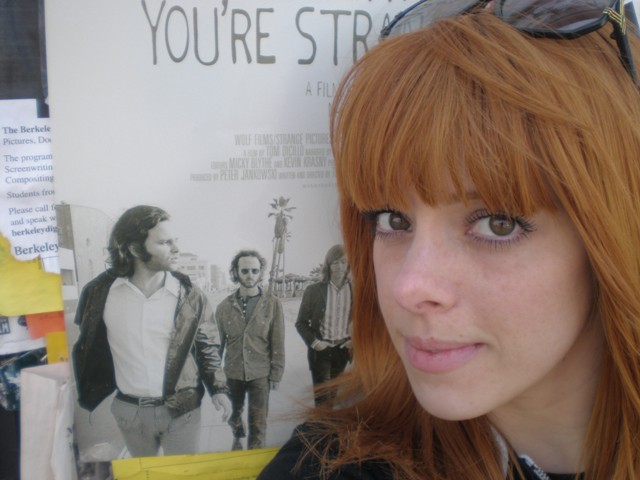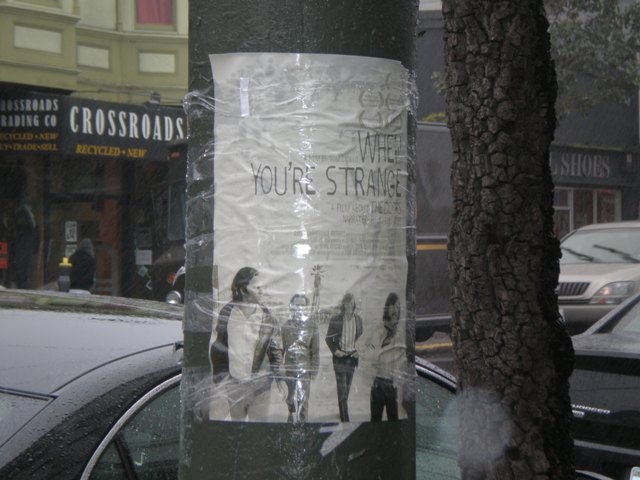 Just wanted to let you know that I got the posters Friday afternoon and started putting them up...in the pouring rain as you'll notice, as well as Saturday (when the sun thankfully came out) late morning and into the afternoon.  I went back to the corner of Haight and Ashbury the next day, and was pleased to see that not only had the poster survived the storm, but there was also a crowd of people hovered around it.
Judi
My most sincere and heartfelt thanks to all of you. If we can keep this going then Doors fans all around the world will benefit from your amazing efforts. I love the image of the poster wrapped in tape for protection!!