The theatrical life of When You're Strange is fading away. I've spent months talking about this film. Sometimes, when I least expect it, I get the strangest feeling that I've actually learned a few things on this crazy trip.
Jim's father was a career Navy officer who retired as an Admiral. The Morrison family moved frequently to different naval bases around the country.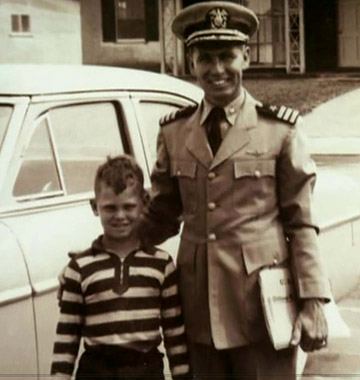 Jim's sister Anne told me me how she, Jim and their younger brother Andy took a navy shuttle bus into the base movie theater one night to watch a John Wayne movie. It was around 1955; Jim was maybe 12. At this time it was a requirement on military bases for audiences to stand while the National Anthem played. Jim, half in joke and half in patriotic fervor, stood and started singing at the top of his lungs. He was the only one singing and he sang the whole song.
I can see him doing this pretty clearly. I rode on those same military buses as a kid. My father was a Colonel in the Marine Corps. When I was 12, in 1965, I'd already moved 6 times.
The buses were driven by enlisted men in fatigues with really short hair. They'd been instructed to enforce complete silence. On the way to school the boys were seated on one side and the girls on the other. If a kid talked they were made to sit on the other side. The idea was that this would be humiliating, primarily for the boys, and would thereby prompt obedience. I can't remember a single instance where a girl showed anything more than annoyonce in being forced to cross the aisle.
In elementary school the same No Talking rule applied during lunch. Boys and girls were permitted to sit together in the lunchroom though very few did. So, the punishment for talking was having your lunch taken away.
Even at 9 years old I suspected there was something absurdly tyrannical about making a room full of kids eat in complete silence. Once, a small, timid girl cried out at a sudden crack of thunder. The teacher, a clumping, thick-legged woman immediately took her lunch away. The girl sat stricken, fighting back tears. As distraught as she was I knew she was also starving.
I got up, walked over and gave her half my sandwich. The teacher glared at me but did nothing.
An equally rigid set of rules existed at home.
My father's word was law. No one ever contradicted him. My mother, though sympathetic, bought into the chain of command and when push came to shove, which it frequently did, she always sided with the commander.
There was no television in the house. C's on report cards and other infractions brought punishment from my father, usually with the belt to his uniform trousers. One of the worst came after I let a screen door slam.
This kind of discipline is designed with a single purpose; to create absolute obedience. It is the essence of the military. Survival depends on orders being obeyed instantly. Any questioning or hesitation from an individual could result in death or defeat for the entire group.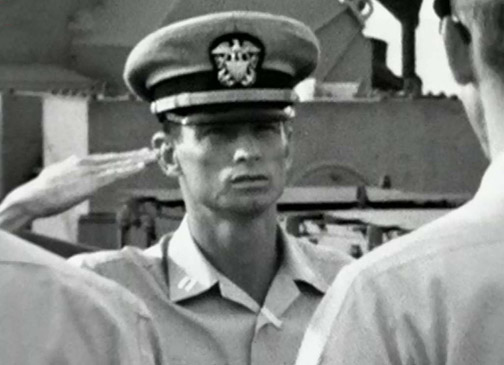 But, for a child this kind of discipline can crush a soul. Questioning is the essence of Life. It is how we learn to see. It is how we determine our own thoughts, how we develop the personality that is totally particular, special and unique to ourselves.
The struggle against a parent inflicting this kind of discipline is really one of life and death. There is no middle ground. To buy into it even a little means keeping a part of yourself subjugated, voiceless and inferior.
To fight it means standing up in the face of it and declaring, "It is either you or me."
Apparently, this is exactly what Jim Morrison did. 
There is no evidence that Admiral Morrison included physical abuse in disciplining his children. Anne Morrison recalls her father with great fondness and affection.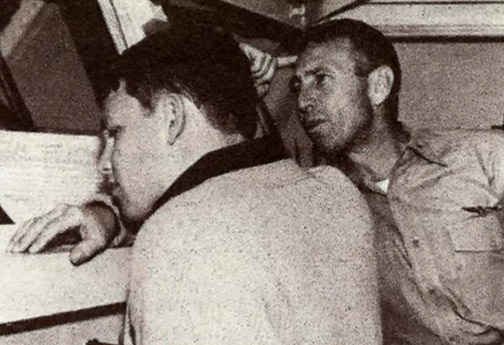 But, Jim swung out of the family nucleus very early. He left home to go to college; first in Florida, then in California at UCLA. When he ran into Ray Manzarek a few months after graduating, he had no money, no job and was living on someone's roof a few blocks from Venice Beach.
He was essentially homeless.
A little more than a year later Jim, Ray, John Densmore and Robby Krieger released their first album as the Doors. Jim's separation from his family was already so entrenched they barely knew he was in a band. Andy found out the Doors had made a record only when a friend showed him the album and said one of the guys on the cover looked a little like his brother, Jim.
Although Jim later claimed he was only joking one wonders how Andy and the rest of the family reacted when they read the way he described them in the album's liner notes:
Jim took the name of the band from this line in a poem by William Blake. It not only shows what Morrison was reading as a teenager; it also gives a glimpse into what his mind was turning on to.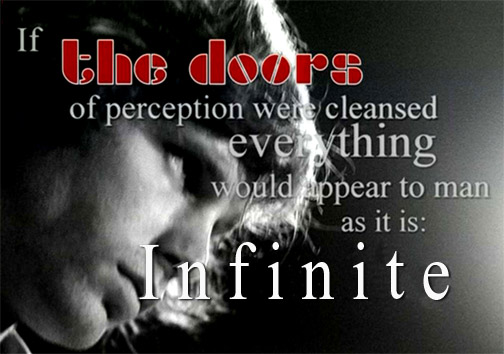 Blake is suggesting if we cleared all the obstacles in our vision we would see life as it is; an alternately fascinating and terrifying mystery. Some of the things that keep us from seeing are the institutions we've set up to provide meaning and order; massive social cornerstones like Government, School, Religion and Family.
Although well-intentioned, each of these can become oppressive; serving as walls against any real self-discovery or awareness. The goal is to see things as they are, not as other people tell us they are. This takes courage. It is not easy to see so openly, and so honestly. It is painful, frightening and in some cases it brings complete alienation.
Perhaps this is why the Doors music resonates so deeply with those who've never felt they belonged anywhere.
It is impossible to know what really went on inside the Morrison family but Jim's exit from it was permanent. Whatever he saw there pushed him out into the void with a vengeance. Home for him was someplace else entirely.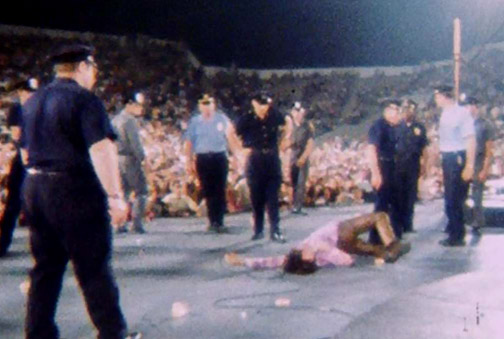 As maddening and frustrating as it was to his friends and bandmates, his only responsibility seemed to be total freedom. He plunged headfirst into chaos in every performance. And, having survived, the next night he seemed obligated to go even further.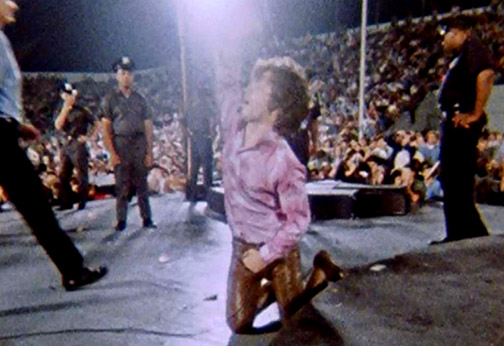 This commitment seems part of Morrison's DNA. His girlfriend Pam asked him why he exhausted himself at an early show when he knew he had another one to give in an hour. His response was genuine surprise, "Why not? I might not live to the next one."
Ray told me this story: shortly after that fateful meeting on the beach in Venice, Ray invited Jim to move in with him and his girlfriend, Dorothy. It all went pretty well for a while, with the two of them writing music, rehearsing and playing a few gigs. Then one day Ray looked at Jim's hair and suggested he get it cut.
Jim erupted, screaming at Ray, "Don't you ever tell me what to do!" Though they remained close friends Jim moved out, permanently.
The issue of hair in the military is intense. For the first 17 years of my life I had a crew-cut. It was barely tolerable in the early 60's but when the family moved to California in 1968 it was excruciating. My junior high school was in town, outside the Marine base. I was literally the only one in it with short hair. Kids used to walk up to me in the hall and laugh in my face. Every plea to my father to let me grow my hair was refused. In fact, punishment for my brother and me now started with a visit to the military barber who was instructed to shave our heads even closer.
The ban was finally lifted when I went away to college. I've never cut my hair short since.
But, not every child from a military family goes through this kind of trauma. It takes something more than haircuts and discipline.
Before the Doors made their first record Jim approached a wealthy friend of his father for a loan. The friend told Admiral Morrison of the request and asked his advice. In a letter recounting this event Jim's father writes:

There is a lot of subtext in these few lines. I'm struck by both men's concern over the length of Jim's hair. But, even more significant is Admiral Morrison's insistence the friend turn Jim down. He was completely oblivious to Jim's gift. The gulf between them was so great he seemed to have no idea who his son was.
The myth of Family is a powerful one. It proclaims that family connections are sacred and should be maintained at all costs. We all buy into this; understandably. Who wants to be an orphan? But, I think sometimes the cost can be too high. I think sometimes maintaining family connections only perpetuates pain and disappointment.
Jim Morrison chose to cut himself loose from them. It could have been an act of supreme selfishness; a childish cry for attention. Or it could have been a statement: I will be what I am, not what you say I am.
In any case, it took balls.
That's one of the things I learned in making this film.