"Lock Him Up" is a new Single I wrote and recorded.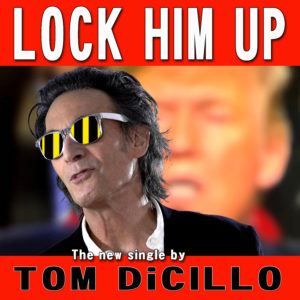 The Single, and the Music Video I directed, will be released on Wed. June 14--which coincidentally happens to be Donald Trump's birthday.
This will be the world premiere of both the song and the video. On this day a link will be published enabling viewers to watch the entire video.
Watch here for the YouTube link. There is also an Event on Facebook on the 14th.
I'm calling it a National Day of Sharing. If you like the video then share it with everyone you know. That's what the guests on Facebook will be doing and that's what I'll be doing.
It might be a great way for us all to come together and let Trump know just how happy we are that he's another year older.
There is a creep of idiocity spreading through this country. The only way to change things is to get involved. This song got me involved.