I'm thrilled to announce the launch of this new site. It was designed and installed by my good friend, Eduardo Almonte, who as usual put his heart and soul into it. He created the look and feel with our mutual intentions to give the site a sense of drama and flow. Eddie is a dream to work with; smart, intuitive and supportive and I could not recommend him higher.
This new site has been completely reworked, with fresh links to all my films; including the Features, Shorts, Documentaries, Web Series and Music Videos.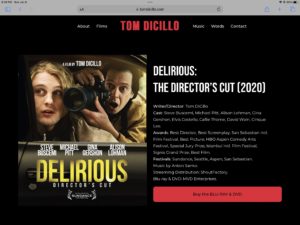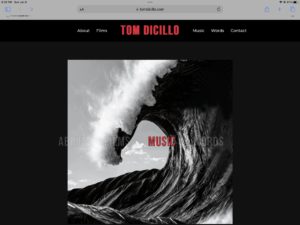 My first website started as a blog in 2006. I was dragged into it by another friend, Chioke Nassor, during the distribution fiasco that was the release of my film, Delirious. I'd met Chioke at a preliminary screening and over a few beers I told him how frustrated I was with the complete absence of any promotion from the distributor. Chioke said, "Let's make some fake promos and put them on your website."
I said, "Great. I don't have a website."
Here is the very First Blog post. In looking back over them, it is kind of amazing and disturbing to re-experience all the traumas and triumphs tumbling out in real time.